Align Your Entire Organization. Ignite Significant Business Growth
Just as executive coaching builds greatness from the top down, Facilitation builds excellence from the inside out. It aligns the energies and mind of the executives and the organization to focus on what is achievable by inspiring people to be their best.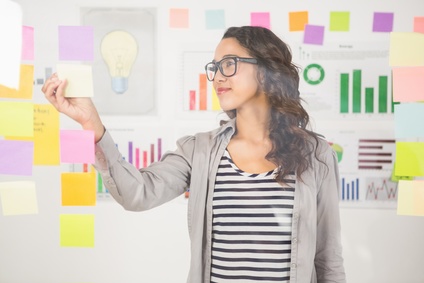 People are infinite with infinite possibilities. Given the opportunity and an understanding of how they contribute to the organization, employees will rise to perform at levels never seen before.
Stellar Insight Facilitation helps your executive team distill and refine the nuggets of gold everyone has in the back of their minds. When this is brought out and clear, tactical implementation is the natural extension igniting growth and excellence. By empowering executive curiosity, creativity and mutual understanding during the facilitation, your employees will be inspired to focus and commit to effective alignment. This empowers them to generate timely and precise accomplishments. This will have a monumental impact on company growth.
Is Your Entire Organization Moving in the Same Direction?
Without everyone in alignment, you're not operating at your infinite potential. Schedule a convenient time for a free 15 minute discovery call when we can show you what you're missing - and how to fix it!
Reach for the Infinite
Sales and marketing, research and development, financials, production and operations; there is not a corner of your organization that cannot benefit from alignment and collaboration. The energy produced when this is allowed to happen is greater than the sum of individual efforts as the entire team moves forward toward a common goal of business growth. If you have a goal, you need a team. If you have a team, you need alignment toward the same goal. Let Stellar Insight show you how to build the infinitely possible with Facilitation.
What's possible? More than you can imagine!
"When my company was struggling I knew that we needed some outside perspective to help grow us beyond our capabilities.... Brad has been enormously helpful in getting the team to understand themselves and each other. Through Brad's coaching the team is learning how to listen and work together better than I ever expected possible."
— John Caughell, CEO owner, Vancouver, Washington